A KPI stands for a "Key Performance Indicator", which is a quantifiable and measurable value used to reflect the effectiveness of a business organization in meeting its key business objectives and targets. Most businesses and companies incorporate KPIs in their management structure to determine and track their progress and subsequent success as they achieve objectives. KPIs can be used as a valuable means of understanding whether business objectives are on track, behind the established criteria, or have been met.
Defining a Key Performance Indicator
By definition, a key performance indicator stands for a calculable and determinable value, which measures the success or progress of an individual or a company towards the achievement of its objectives.
For business corporations, KPIs can be high-level or drill down to the individual (manager or employee) or functional department (marketing or finance department) to which they are addressed. High-level KPIs are essentially used to study the performance of the company as a whole unit, for example: being able to achieve a predefined criterion of annual recurring revenue over a year. Breaking down KPIs along business processes makes them explicit and unique to each department, individual, or group of individuals. These may be given the name of low-level KPIs.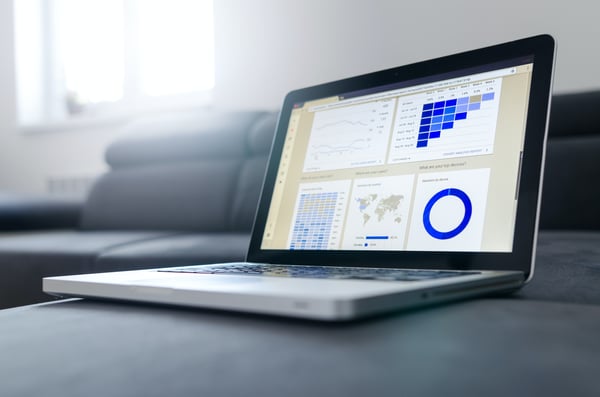 The Characteristics of a Good KPI

Some of the key characteristics of good KPIs are being straightforward, easy to quantify, and realistic in nature. Read the section below to find out some important tips and strategies to set suitable KPIs.


When defining a key performance indicator, you should start small:
Instead of fighting with yourself and the team with huge and unrealistic KPIs, try to reach a realistic target. Sure, huge KPIs may look wonderful on paper, but they don't generate any real benefit in practice.


Try to keep your business KPIs as aligned as possible with the overarching vision, business strategy, and outcomes of your business:
Your KPIs should accurately reflect and reiterate the voice of your company's purpose. For example, your company expects to increase its monthly revenue by 20% at the end of a year, which is essentially a high-level KPI. Therefore, a low-level KPI should resonate with the business objective and can focus on increasing inbound leads at the end of a quarter. Ultimately, new leads will translate into higher revenue potential.


KPIs should be actionable:

This means that setting up the KPI is merely the first step. It is necessary to determine the action plan that will be carried out to achieve it. You also need to define the key metrics that will be measured throughout the process. After all, there is no point in having a KPI if you cannot meet it through actionable steps. The purpose of a KPI is to enable you to inspire action and transition to
success, rather than to stimulate confusion and additional questions about business strategy.


KPIs should also be measurable:

Yes, it is essential to think about things such as what you are aiming to achieve, what is the desired outcome for you and the company, and what is your preferred timeline. Ultimately, however, it is vital to understand how these KPIs are going to be measured. You can use an appropriate data analytics program to continuously track and monitor your progress. You can generate effective data visualizations as you build metrics and drive a picture of your incremental progress. It is also easier to share progress within teams and organizations.


KPI vs. Metric: What's the Difference?

When we talk about KPIs, we are talking about strategic tools to measure performance that depend upon key business objectives. Metrics, on the other hand, are used to obtain an appropriate measure of the company's progress or performance on key business activities. While KPIs are strategic, metrics are usually tactical and operational. Working with KPIs requires a specific time frame, and metrics are usually continuous. The underlying purpose of KPIs is to track the business performance towards set goals and objectives. Metrics, on the other hand, are used to monitor the ongoing performance of the company. We can say that metrics are lower-level indicators that are closely tied to specific departments and functions, and KPIs are a tracking measure of the progress of multiple departments leaning towards a mutual goal, i-e the bigger picture of the business. One can obtain sufficient context about business activities through the use of metrics, but KPIs support strategic decision-making in organizations.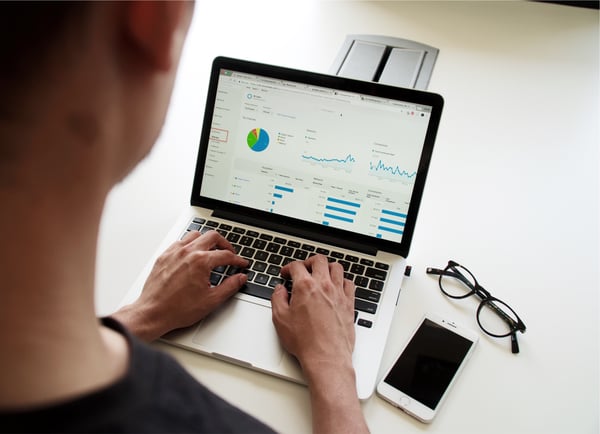 Setting KPIs for Business Organisations and Teams

It is not a bad idea to obtain some strategic inspiration for industry-wide KPIs, but we would rather have you design KPIs which are perfectly tailored to your own company and goals. KPIs are essentially a means of communication, which means they must be relevant, clear and concise in providing information.

When setting KPIs for your team and your company, keep the basics in mind. Recognize your organizational goals and objectives, your ideal strategy for achieving them, and the people who can fit into the plan. With gradual progress and development, you will eventually develop a deeper understanding of your most preferred business processes, which can become part of your next KPI dashboard.


Step-by-Step Guide to Defining KPIs for Business Organizations

As we mentioned above, it is common to mix the concepts of KPIs and business metrics. You should keep in mind that key performance indicators should link to the targeted business outcome.
The following framework of questions comes in handy whilst defining KPIs.
What is the desired outcome for the business?

Why is the outcome significant for you?

How do you intend to measure progress?

What role can you play in impacting the outcome?

Who is the responsible person/department for achieving the outcome?

What will be the indicators to know that the outcome has been achieved?

How and how often do you plan to review your progress?


Using the SMART Framework

Most corporations make use of the famous SMART framework to define their KPIs.
The SMART acronym can be explained and linked to KPIs as follows:
Specific → Your objectives should be specific.
Measurable → You should be able to measure and track your progress toward the outcome.
Attainable → The goals and targets set should be realistically attainable.
Relevant → The goal and target should have a suitable degree of relevance to the business vision.
Time-bound → You should set a predefined time frame to accomplish your outcome.


KPIs and the use of Dashboard and Reporting Software

Here are some of the ways you can use your KPIs with dashboards and reporting software.
If you are a beginner in KPI reporting, you can always start with a spreadsheet. Although these offer only limited options for data visualization, they are accessible to everyone. They will also require considerable manual effort and regular maintenance to keep data sets up to date.
The use of reporting and dashboarding tools is effective in automating the retrieval of data directly from the source. Compared to spreadsheets, the need for manual effort is definitely reduced. You can also get access to customized data visualization as well as modern technologies. There is a wide variety of visualization opportunities and most of the functions are automated.
The addition of data analytics and BI software further increases the layer of data capabilities, in addition to the usual reporting dashboards and tools. In short, this is a more sophisticated and advanced approach to analyzing KPIs.


The Advantages of KPI Software
KPI software offers countless benefits to the organization as it strives to reach its goals. There is a high level of focus and consistency whilst achieving goals and targets. Some of the top benefits of KPI software are summarized below.
Employee Engagement
Employee engagement is a direct outcome of KPIs. Using KPIs, the organization can conveniently measure the performance of employees who constitute the bottom line of business. Better employee engagement ultimately leads to higher productivity and profitability for the business.
Connection to Business Purpose and Culture
The underlying goal of KPIs is to enable employees to work each day with a greater sense of excitement and motivation. Ideally, KPIs should pose a direct connection between the organization's mission and short-term objectives so that employees can enjoy a sense of purpose as they meet them.
Ensuring Accountability for Everyone
KPIs work wonders when integrated with the company's performance management functions. They enable employees to quantify their impact and daily contribution to the company, thus contributing to the company's success.


Some of the Best KPIs for your Business
The best KPIs are the ones perfectly linked to your business aims and objectives.
If you are looking for executive KPI options, measures such as net profit margin and debt-to-equity ratio are good choices.
If you are interested in marketing and sales, some preferred KPI options may be lead conversion rate, customer acquisition cost, marketing ROI, lead to sales conversion rate, MRR growth price, average selling price, leads, and so on.
If we consider the case of financial KPIs, some examples are net burn, net profit, gross margin, revenue, etc.


Steps to Develop Meaningful KPIs and Metrics

Step 1: Be clear about the function and characteristics of a KPI.
As we mentioned several times earlier in the article, a KPI must have a meaningful and valuable performance measure. The key is for it to be completely clear, quantitative and unambiguous.
Step 2: Conduct a thorough audit of your existing KPIs to select and reject them.
It is often advisable to sift through and thoroughly evaluate the existing set of KPIs for your organization and leave out the good ones while ignoring the not-so-good ones. An evaluation framework for this purpose is usually helpful, which allows you to swiftly audit each indicator.
Step 3: Keep in mind that goals should be quantifiable and measurable.
Always remember that you are not looking for quick-fix KPIs that offer instant solutions to trivial problems. Start with measurable goals. Write them according to the SMART framework to get a sense of their reality.
Step 4: Brainstorming is a not-so-preferred choice for setting KPIs.
It may seem unusual, but brainstorming is not the best approach to setting your company's KPIs. Take a more deliberate approach to performance management. Ultimately, what you are looking for are viable and relevant measures to achieve your goals.
Step 5: Ensure buy-in among your team to boost your KPIs.
Compared to sign-off, buy-in is a much more suitable option for KPIs. The team working on data collection, data analysis, and data reporting should buy into the frameworks from the very beginning of the process. Make use of the measures team who have the empirical know-how of what has to be done. Finally, prepare an open space for individuals and teams to explore and discuss the subsequent KPI drafts.

One way that Harvestr can be used in relation to setting up KPIs for a business is by creating customized project management templates that align with the specific KPIs of the business. This allows for easy tracking of progress toward achieving those KPIs and allows for quick adjustments to be made if necessary.


Frequently Asked Questions

What is KPI?
A KPI, or "Key Performance Indicator", is a quantifiable value used to assess the effectiveness of a business in achieving its core objectives and targets.


How do I create a KPI for my business?
You can create a KPI for your business by using the SMART framework for defining goals.


What are the 5 key performance indicators?
Key performance indicators for the business include profit margin, revenue growth, client retention rate, customer satisfaction, and revenue per customer.