Idea management is a structured approach for generating, organizing, and prioritizing innovative ideas, driven by real customer insights, to enhance a product manager's success. It helps identify emerging themes and user needs, facilitating effective solution development.
This text highlights how idea management helps leverage customer insights to streamline idea generation and solution development, enhancing their success.
Defining Idea Management
Idea management can be explained as a step-by-step framework of generating, grasping, discussing, organizing, editing, gauging, and ranking innovative ideas and notions, which would otherwise not be feasible through the usual processes.
The Importance of Idea Management for the Organization
Idea management provides immense value to a product manager's success. A comprehensive and rigorous idea management process is driven primarily through real customer insights. It allows you to recognize new upgrades, features, and initiatives to incorporate within your roadmap.
There are numerous ways of receiving customer feedback and suggestions. You may get a wealth of customer insights via sales calls, online conversations with customers, and so on. From presentations to emails, detailed spreadsheets, and personal notes, the ideas are dispersed across diverse locations. It is a daunting task to identify emerging themes and prioritize the most valuable ones in the eyes of your customers.
This is where idea management comes to your service. The process allows you to comprehend and resonate with the customer's needs. By implementing the process, you engage in conversations that unleash user needs and wants. Once you have that information organized with you, it becomes convenient to engage in efforts to provide solutions.
Moreover, once you understand the needs of users, it becomes pivotal to make a product that really addresses the demands of users. In this regard, understanding Scrum roles is exceedingly important to make products of the highest value.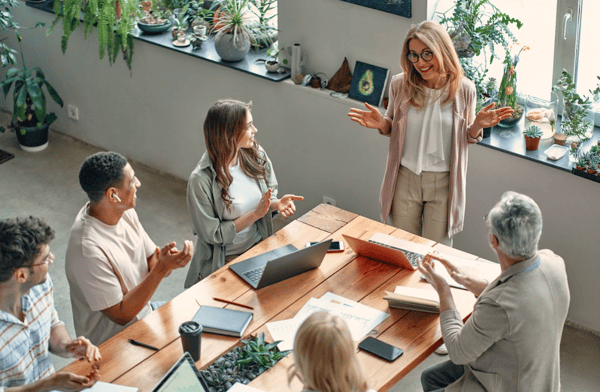 Who bears the responsibility of idea management?
Product managers are the ultimate gatekeepers of inundating ideas into the company. They are entrusted with the responsibility of reviewing and sifting through the wealth of ideas to discover a momentous opportunity. From concept to realization, a project manager guides and nurtures the idea management process.
The process is also collaborative in nature. Creative and innovative ideas should be captured from every corner of the organization. Cross-functional teams can further engage with their functional expertise and fresh perspectives by providing valuable insights.
A Step-by-Step Approach to the Idea Management Process
The following section provides a step-by-step approach to implementing the idea management process.
You can make effective use of idea management software to track your ideas and collect feedback within a cohesive space. Idea portals are also useful to allow customers to see others' perspectives, and ultimately vote on ideas that they relate to.
Make it a habit to review and evaluate your ideas to indicate whether you need more information. The ideal approach for reviewing is to set a timeframe to achieve the goal timely.
A dynamic, value-based scorecard is what you essentially need to rank ideas. The scorecard can comprise numerous metrics such as effort and impact. Alternatively, you can employ a value vs. effort scale to chart a course towards ideas offering the highest projected value.
Track themes and create trends
The next step is to identify shared themes to create trends, which will allow you to pinpoint ideas and features that you should focus the most on. A thorough analysis of these trends will help you identify key areas of improvement. The practice will further aid in highlighting ideas with a relatively high market demand.
Promote ideas to the roadmap
After ranking your ideas and notions, you can incorporate them into your roadmaps and promote them to features. There are several roadmap software to choose from to make the transitions seamless and effortless. Do not forget to consult your team capacity and project strategy whilst choosing which ideas to breathe life into!
Continually inform your customers
Communication is the key to keeping your customers in the loop. Your customers should be regularly informed about the idea's status as it navigates through the product development lifecycle. It is important to let go of an idea if it is not in line with the project strategy. Again, inform and explain the rationale behind your decision to the audience.
An Introduction to the Idea Management Software
An idea management software streamlines the process of collecting and nurturing ideas concerning a variety of business priorities, for example: product enhancement, routine operations, customer feedback, evolving market trends, and obtaining competitive insights.
The aim of an idea management tool is to efficiently organize and oversee ideas that require further improvement and development. Using these tools, you can gather input not only from within the organization but also from external stakeholders.
Some Common Features of Idea Management Software
Here you can find a list of some of the most common features that you may come across while using an idea management software.
While using idea management software, users can cast their votes on ideas that seem the most appealing to them. These ideas could come from the virtual suggestion box, or a specifically designed idea campaign. The ranking feature ultimately brings the best idea to the spotlight for consideration.
Some idea management platforms allow users to comment and provide feedback on ideas in real-time. The 'commenting' feature further drives meaningful and in-depth conversations about the available ideas, which may become viable options in the future.
Idea campaigns are typically a must-have feature in idea management software. The users are allowed to create dedicated campaigns and rally ideas with a clear goal in mind. Others may simply join the creative chorus!
All ideas converge into a central hub where they can be efficiently compared and evaluated against each other.
Suggestion boxes may be internal or external, depending on the type of idea management tool that you are using. Some software may have a dedicated box, while others may present it as a bonus feature.
Some idea management programs provide diverse and customizable template options to the users. These templates often help in providing a solid framework for the idea management process or the brainstorming session.
Some products empower users to seamlessly construct project plans and tasks right within the software. Others integrate project management tools to deliver the same functionality.
Gantt chart in this matter can be a wonderful aid. It will help you track and make a proper roadmap for your product.
The 'surveys' feature is available in multiple innovation management tools and is a wonderful approach to unleashing organizational insights. Using surveys, it becomes easier to measure the pulse of the workforce's sentiments about ongoing change management within the organization.
Forums are particularly useful for deliberating and discussing ideas in greater depth. These are virtual spaces, allowing discussions to fuel innovation from within.
The Importance of Using an Idea Management Software
Improved Transparency and Efficiency
It becomes easier to chart the journey of an idea from its birth to fruition. Using a suitable software package, ideas can be managed efficiently and transparently without being cluttered away.
Higher Innovation
An innovation management tool allows the organization to fulfill its strategic aims by uncovering new products, exploring untapped markets, and translating customer feedback into actionable insights. In essence, a software package provides a key to competitive advantage.
Empowering Stakeholders
When organizations make adequate use of innovation management software, they can better empower their employees and customers. Through the software, communication becomes prioritized. Organizations can tap into the collective expertise of the crowd, infusing fresh insights.
In case there is a need to make changes to make the organization more vibrant and efficient, systematic and well-planned change management can do wonders.
Cost Reduction
Idea management tools may act as a cost-saving wizard by offering solutions for eliminating waste. Alternatively, it provides suggestions for improving ongoing processes. Making the best use of stakeholder perspectives allows the organization to eliminate outsourcing costs.
Who Uses Idea Management Software?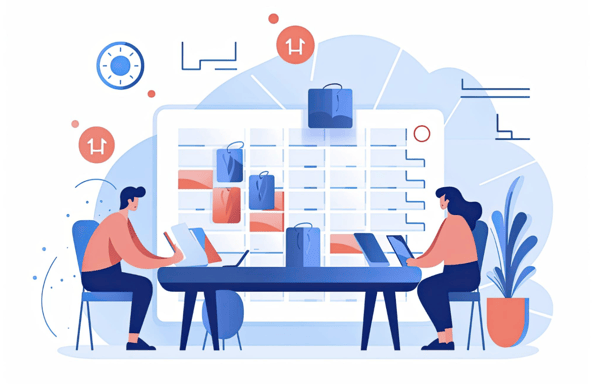 Perhaps the best part about innovation management software is how it can be utilized for all sizes and types of businesses. Whether it's geared for internal or external use, structured or flexible in design, companies stand to gain by providing a platform where insiders can share their insights.
Customers, investors, and employees offer their distinctive perspectives on the products and services that they interact with. Businesses thus try to leverage this useful input to enhance their offerings.
External stakeholders (Customers and Investors)
Opening the door for external stakeholders to offer their feedback is yet another unique way to gain fresh viewpoints. Furthermore, it affirms the value they bring to the organization. External perspectives can also unveil hidden issues and introduce innovative problem-solving strategies.
Employees
Employees bring to the table a wealth of knowledge, skills, and experience. This is why their perspectives should be valued in the brainstorming and decision-making processes. Encouraging employee participation in collaborative decision-making empowers them. It also elevates morale, fostering a sense of satisfaction and engagement throughout the workforce.
Frequently Asked Questions
What do you mean by idea management?
Idea management refers to the systematic process of gathering, evaluating, and implementing ideas within an organization.
What is the purpose of idea management?
The purpose of idea management is to harness the collective creativity of employees, customers, or stakeholders to generate innovative solutions. It helps identify and prioritize ideas, leading to the development of new products, services, and strategies while fostering a culture of continuous improvement.
What is the idea management strategy?
An idea management strategy outlines how an organization collects, evaluates, and implements ideas to achieve its goals. It includes defining objectives, setting up processes for idea submission and review, engaging stakeholders, prioritizing ideas, and allocating resources for implementation.
What are the activities of idea management?
Idea management activities encompass idea generation, submission, evaluation, prioritization, and implementation. It involves creating a platform for idea collection, encouraging participation, assessing ideas based on set criteria, selecting promising concepts, and executing them to enhance products, services, processes, or strategies, thereby driving innovation and growth.
In the future, learn more about idea management with our content, the platform offers you many possibilities. Harvestr is your all-in-one management platform, promoting better project management for more impactful products!