In simple words, customer feedback is the collection of insights, key information, input, and other issues shared by your customers. The feedback could be anything: product or service quality, customer service, or overall experience with the brand. The essence of good customer feedback lies in fulfilling customer requirements. This feedback allows your business to instill a positive change in your ongoing activities, mainly when the feedback is negative.
Why does your business need customer feedback?
There are numerous reasons why businesses need customer feedback. Some of them are discussed below.
Highlights areas of improvement.
Customer feedback pinpoints and highlights the core aspects of your products and services that require improvement.
Makes your customers feel valued.
When you listen to customer feedback (both positive and negative), they feel significant and involved in the business activities. It is one of the most convincing strategies to ask questions and take proactive measures based on customer feedback.
Generates favorable reviews.
When the customer feedback about your brand is positive, you will automatically get good reviews. Nothing beats the power of word-of-mouth advertisements and referrals, particularly in the case of inbound marketing.
You can experience the true potential of customer feedback through the lens of digital transformation. It will help you discover how technology can amplify your ability to gather insights and revolutionize your business.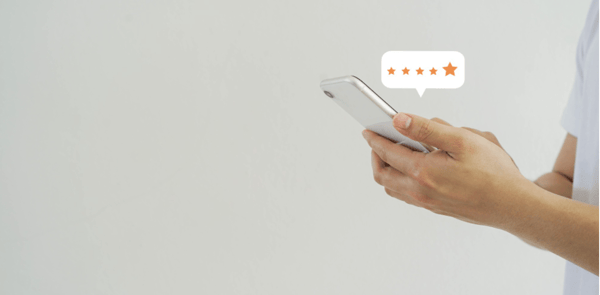 Highly Effective Methods of Customer Feedback
The following section of the article presents some tried-and-tested strategies for obtaining customer feedback for your products and services.
1. Customer feedback surveys
Creating and curating a valuable customer survey is a more daunting task than it appears to be at first glance. You have the option to develop one-question or longer-form surveys for your customers.
One-question surveys are used to gauge customer responses, especially when they are active on the company's website.
Longer-form surveys are important for small to larger businesses. Through the use of different software, these questionnaires can allow you to generate sophisticated, dynamic insights.
If you really want your customers to complete the given surveys, make sure to include these simple yet highly effective tactics.
Add only those questions to the survey that help you achieve your goals.

Craft open-ended and thoughtful questions.

Develop consistent rating scales.

Do not include questions that are 'leading' or 'loaded'.
2. Email and customer contact forms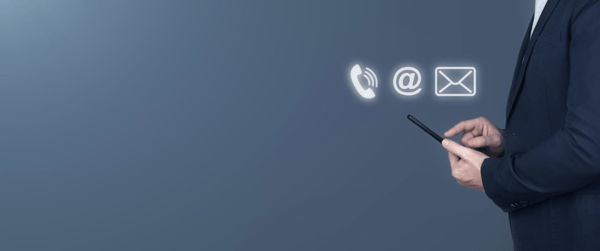 One of the most convenient and super-simple approaches to collecting honest customer feedback is the use of emails. This serves as a support channel for different businesses. Each mailing interaction with the customer provides a unique opportunity to obtain feedback from them. You can increase the chances of hearing from your customers by following these simple ideas:
Set clear expectations
Cultivating and obtaining valuable customer feedback can be challenging to establish when customers believe their opinions go unnoticed. It isn't a secret that most businesses do not gain any valuable insights from their dissatisfied customers. If these customers know exactly when they will hear feedback, it becomes easier for us to unlock their voices.
Try adding short sentences to your emails that inform your recipients how soon they can hear from the company again.
Simple sentences such as 'We'll get back to you in three working days' are particularly helpful in establishing trust with your customers.
Organize email feedback
Considering the irreplaceable significance of email feedback, it is really important for the business to organize it. You can use various software to create 'boards', where your customer service team can easily access and contribute to the feedback received. The process is simple and straightforward. It ensures that no useful insights are left unnoticed.
Create boards within your desired software.
Divide the content into two sections: what is currently being worked on, and what is to be worked on in the future.
Create individual cards to segregate and classify customer requests.
Send personalized responses
Unleashing the full potential of customer feedback calls for a simple yet powerful approach: just ask for it! And what better way to unlock honest insights than through the personalized realm of email? Unlike surveys, emails offer a unique opportunity for one-on-one communication, allowing you to delve deeper into their unfiltered perspectives about your business.
When customers sign up for email newsletters, it is highly recommended to use auto-responder emails and ask them about more. You can ask them questions related to why they signed up, what information they are most excited to see, and if they have any concerns.
You cannot let your customers feel down here; you need to have a systematic process for sending your replies timely.
3. Usability tests
The purpose of usability tests is to allow deeper and more valuable insights for the company. After all, the process requires greater upfront planning. When you have a clear strategy set out, you can unleash problems faced by the customers and create actionable insights to improve their experiences with your brand to a whole new level.
Similarly, agile epics will assist you in making a product that meets the consumer's expectations and achieves desirable feedback from end users.
4. Exploratory customer interviews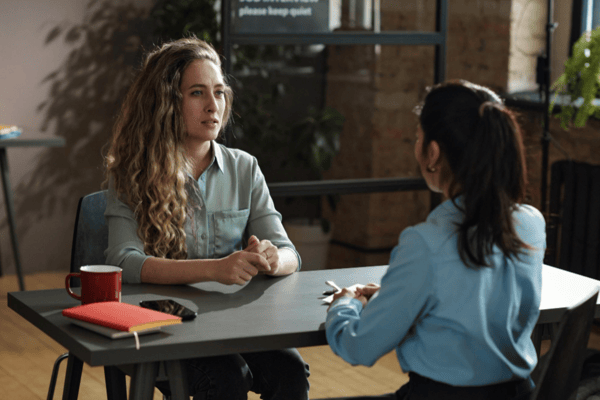 It is clearly exciting to know that direct outreach almost always results in useful, valuable customer feedback. When you reach them directly, you will be surprised to know detailed and useful conversations will open up.
Qualitative stories, personal experiences, and other details from customers add a tinge of radiance to your quantitative data. Using this strategy, you and your brand can better understand why customers make their decisions the way they do. You can also comprehend their response to your brand.
Here are some suggestions to follow when you have a conversation with your customers.
Spark a captivating, open-ended conversation with them.
As you embrace the power of open-ended questions, you provide your customers the freedom to delve deeper into their experiences. They provide more detail in their answers and steer clear of leading or biased questions.
Be as specific as you get deeper into the conversation.
Initiate the conversation by exploring broader impressions with your customers. Zoom in on the details gradually as the dialogue unfolds. Every ounce of feedback serves as a gateway to more precise follow-up questions.
Active listening is the key.
It is crucial to be fully present and receptive. Maintain unwavering eye contact with your customers. Reflect back on the key takeaways you hear from clients, placing them firmly in the spotlight. This powerful technique enhances understanding and fosters deeper connections.
Going further, to get more insight into customers' expectations to develop an outstanding product, the concept of a Minimum viable product is undoubtedly a huge assistance. It will help you understand the mindset and expectations of the customer.
5. Social media
The art of social listening allows you to explore and unleash a lesser-known plethora of honest customer feedback. Most networks consist of built-in polling tools. This means that mentions on social media platforms and direct comments on your posts are not the only means of gathering valuable customer feedback.
Engaging in social listening prospects, such as conducting Instagram polls, allows natural engagement. This, in turn, helps you to align your product designs with your customers' buying behaviors.
6. On-site activity (via analytics)
Using analytics, you can gain interesting insights into what your customers do not know about while they use your product. When a business sells a digital product particularly, it is crucial to leverage analytics and comprehend the user interactions with your brand.
7. Instant feedback from your website
Thanks to rapid technological advancements, you can gain spontaneous customer feedback without even having to ask them any questions. This is done with the help of embeddable on-site widgets. Rather than questioning customers on what products they prefer, data can be collected on the most popular and top-selling products.
Collecting customer feedback is crucial
By wholeheartedly embracing their valuable feedback, you can unleash a wave of positive transformation across every facet of your business. Imagine the possibilities!
Start by focusing on your key goals and adopt a straightforward feedback collection method. As you witness the positive impact, expand your strategies to include more advanced tactics like usability testing and analytics. Get ready to embark on an exciting journey of customer-driven growth and witness the incredible changes that await your organization!
Moreover, collecting and understanding feedback is also important for your unique selling proposition. Vise-versa, the skill of unique selling proposition is equally important in getting desirable feedback.
Frequently Asked Questions
What is an example of customer feedback?
"I wanted to express my utmost satisfaction with the customer service I received from your company. The representative who assisted me was incredibly knowledgeable and patient. They addressed all my concerns and guided me through the entire process with exceptional expertise. This level of service has truly exceeded my expectations and solidified my trust in your brand
What is the importance of customer feedback?
Customer feedback plays a vital role by offering valuable insights into customer satisfaction, preferences, and improvement opportunities. It enables businesses to identify strengths and weaknesses and make informed decisions to enhance products or services. Strengthening customer relationships through feedback fosters loyalty, retention, and long-term business success.
What are the three customer feedback techniques?
Customer feedback techniques encompass surveys, interviews, and online reviews. Surveys gather quantitative data, while interviews delve into qualitative insights. Online reviews offer public opinions for customers and businesses. These strategies provide valuable feedback, aiding evaluation and improvement, leading to enhanced SEO rankings and customer satisfaction.